عمّان، 14 كانون الثاني 2018: اختارت شركة "جوجل" العالمية تطبيق "طقس العرب" كواحد من أفضل التطبيقات على متجر "جوجل" العالمي للعام 2017، وذلك على مستوى...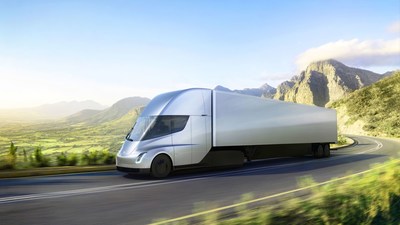 "بيئة" هي أول شركة تطلب شراء شاحنات "تسلا سيمي" الكهربائية بالكامل في منطقة الشرق الأوسط
الشاحنات الجديدة ستسير على طرقات الإمارت اعتباراً من عام 2020
"بيئة" تستقدم أيضاً تقنية...
"بيئة" هي أول شركة تطلب شراء شاحنات "تسلا سيمي" الكهربائية بالكامل في منطقة الشرق الأوسط
الشاحنات الجديدة ستسير على طرقات الإمارت اعتباراً من عام 2020
"بيئة" تستقدم أيضاً تقنية بطاريات "تسلا باورباك" الرائدة عالمياً لاستخدامها في مبنى مقرها الرئيسي...
The Syrian Arab Army, in cooperation with supporting forces, achieved new victories during their continuous operations to uproot Jabhat al-Nasra terrorist organization and its affiliated terrorist groups in Aleppo...
The Hasaka Health Directorate launched on Sunday a subnational polio vaccination campaign.
Health Director Mohammad Rashad Khalaf explained that vaccination campaign will continue until January 18th and targets about 230,000...