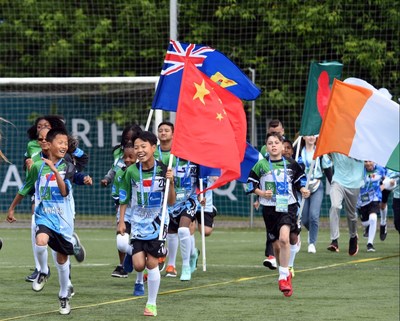 موسكو، 9 يونيو 2018. – بدأت الفعاليات النهائية للموسم السادس من برنامج جازبروم الاجتماعي الدولي للأطفال كرة القدم من أجل الصداقة في موسكو. وقد وصل 1500 طفل...
DUBAI, United Arab Emirates, June 10, 2018 (GLOBE NEWSWIRE) — National Energy Services Reunited Corp. ("NESR") (NASDAQ:NESR) (NASDAQ:NESRW), announces the completion of its business combination with...
Idleb, The Popular Committees, in cooperation with the locals, thwarted an attack launched by Jabhat al-Nusra-linked terrorist groups on Sunday at dawn on terrorist-besieged towns of al-Fouaa and Kefraya in Idleb northern countryside.
Local sources told that the popular...