ADEN, Yemen, Jan. 2, 2020 /PRNewswire/ — The Saudi Development and Reconstruction Program for Yemen (SDRPY) launched Phase I of a project to rehabilitate and upgrade Aden International Airport...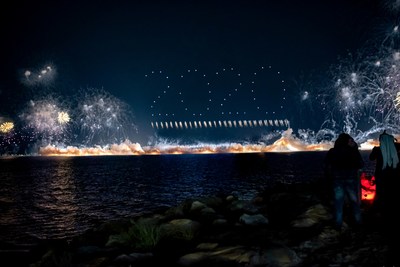 جزيرة مرجان، الإمارات العربية المتحدة، 1 كانون الثاني/يناير، 2020 / بي آر نيوزواير / — قدمت شركة سكايماجيك بإشراف فايرووركس من غروشي عرض ألعاب نارية بالطائرات المسيرة...
GUANGZHOU, China, Jan. 2, 2020 /PRNewswire/ — In PHNIX's fiscal year 2019, the leading heat pump manufacturer in China made historic progress in some emerging markets. In the Gulf, PHNIX's swimming pool heat pump shipments have increased by more than …...
غوانغجو، الصين، 2 كانون الثاني/يناير، 2020 / بي آر نيوزواير / — في السنة المالية 2019 لشركة فنيكس، حققت الشركة المصنعة للمضخات الحرارية في الصين فينيكس تقدما...
Damascus, The Syrian Olympic football team's mission on Wednesday headed for the Thai capital, Bangkok, to participate in the AFC U-23 Championship, whose competitions will start next Wednesday.
The Syrian...