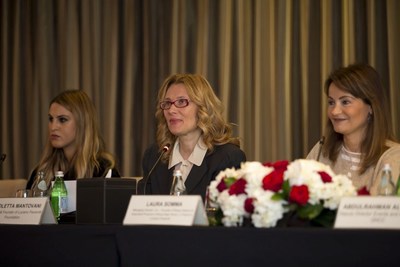 سيرصد ريع الحفل لمساعدة اللاجئين السوريين
قطر تستضيف حفلاً حصرياً يمزج بين الموسيقى الغربية والعربية لاستذكار مغني الأوبرا العالمي الراحل
لوتشيانو پاڤاروتي لأول مرة...
سنة 2017 عام حلول الأمن السحابي والضغوط المتزايدة لتحديث استراتيجيات الأمن السحابي القديم، بات التغيير في الأنظمة ضروريا. الأمن السيبراني يجب أن ينظر إليه على أنه ممكّن للأعمال وليس متسببا في الإنفاق.
ماذا ستكون المواضيع الرئيسية للأمن السيبري...
سنة 2017 عام حلول الأمن السحابي والضغوط المتزايدة لتحديث استراتيجيات الأمن السحابي القديم، بات التغيير في الأنظمة ضروريا. الأمن السيبراني يجب أن ينظر إليه على أنه ممكّن...
President of the Republic, General Michel Aoun, said "the gravity of the current stage pushes us to make the decision, today, to stop the war between brothers in...